About Peterson Architecture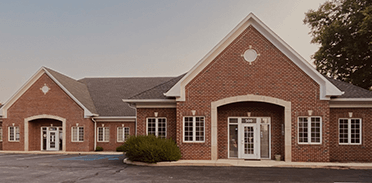 Peterson Architecture is a full service architectural and planning firm located in Noblesville, Indiana. In our effort to keep our company flexible and on the cutting edge of design and innovations, we have established working relationships with a variety of allied companies in central Indiana which allows us to create the most appropriate partnerships according to a project's specific needs. By doing this, we feel we can better serve our clients, maintain lower overhead and fees, evaluate a variety of solutions and explore an array of project types that might not typically be available to a firm of our size.
Our successful design and management process is built upon intense collaboration throughout the process. Our Design Team will work directly with board, staff, consultants, members and stakeholders, to create a unique solution that reinforces YOUR Vision and expands YOUR mission. Starting with the design process, we continue the collaboration throughout the completion of construction, to generate design options and solutions for all of the programming objectives.
Our team hopes to foster a relationship with your team that will bring a long term commitment to the best and most innovative solution to your project and to your community.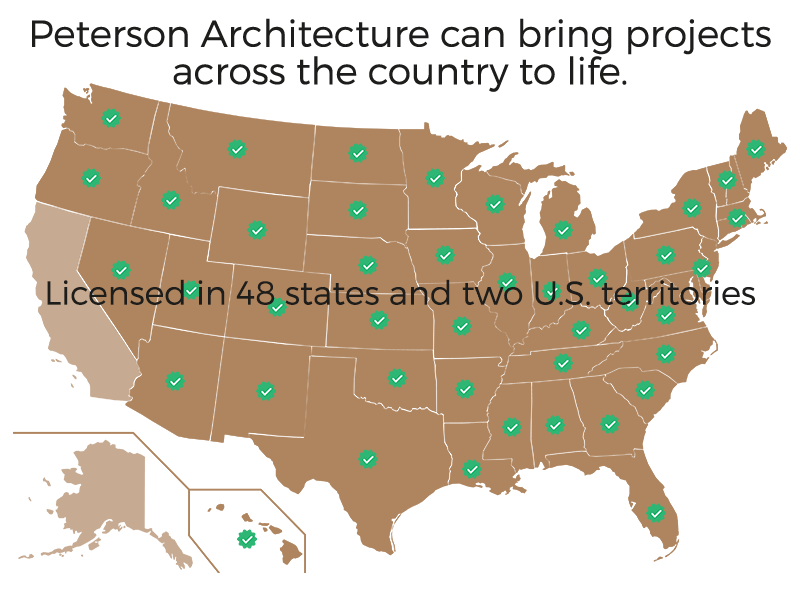 Peterson Architecture Licensing
Alabama, Arizona, Arkansas, Colorado, Connecticut, Delaware, Florida, Georgia, Hawaii, Idaho, Illinois, Indiana, Iowa, Kansas, Kentucky, Louisiana, Maine, Maryland, Massachusetts, Michigan, Minnesota, Mississippi, Missouri, Montana, Nebraska, New Hampshire, New Jersey, New Mexico, New York, Nevada, North Carolina, North Dakota, Ohio, Oklahoma, Oregon, Pennsylvania, Rhode Island, South Carolina, South Dakota, Tennessee, Texas, Utah, Vermont, Virginia, Washington, West Virginia, Wisconsin, Wyoming, Guam, Puerto Rico
Peterson Architecture Community Involvement
Community Supporter
Boy Scouts and Girl Scouts of America
Boys and Girls Club of Noblesville
Engine Company 5 Foundation
Goodwill Industries Foundation
Habitat for Humanity
Hamilton County 4-H Junior Leaders and Livestock Auction
Hamilton County Convention and Visitors Bureau
Hamilton County Community Foundation
HAND, Hamilton County Area Neighborhood Development, Inc.
HCAA/Fallen Firefighters Memorial
Hoosier Heritage Port Authority board member
Indiana Parks and Recreation
Indianapolis Children's Choir
Janus Development Services, Inc.
Keep Noblesville Beautiful board member
Mayor's Charity Ball
Meals on Wheels
Nickel Plate Arts
Noblesville Arts Commission
Noblesville Chamber of Commerce
Noblesville Main Street
Noblesville Parks Foundation
Noblesville Preservation Alliance
One Zone Chamber of Commerce
Prevail
Rally Lugar Series
Randolph Southern Community Scholarship Fund
Riley's Children Foundation
Riverview Hospital Foundation
Special Olympics of Hamilton County
St. Vincent Cancer Walk
The Belfry Theatre
Theodore Guerin High School
Youth Sports Programs
Walk for Water - Noblesville High School
Westfield Chamber of Commerce
Community Involvement
Noblesville Main Street
Nickel Plate Arts
Noblesville River Walk Committee
Teeter Family Retreat
Noblesville First United Methodist Church
Saint Mary's Child Center
Noblesville Façade Grant Committee
Noblesville Small Projects Committee
Noblesville Noon Kiwanis
Noblesville Lions Club